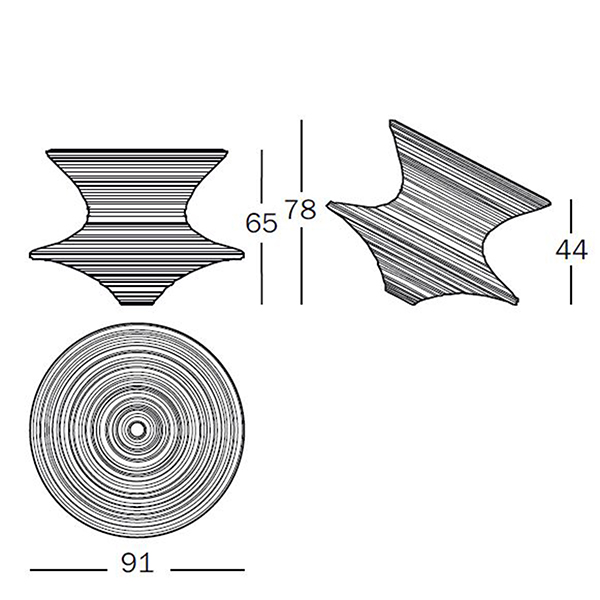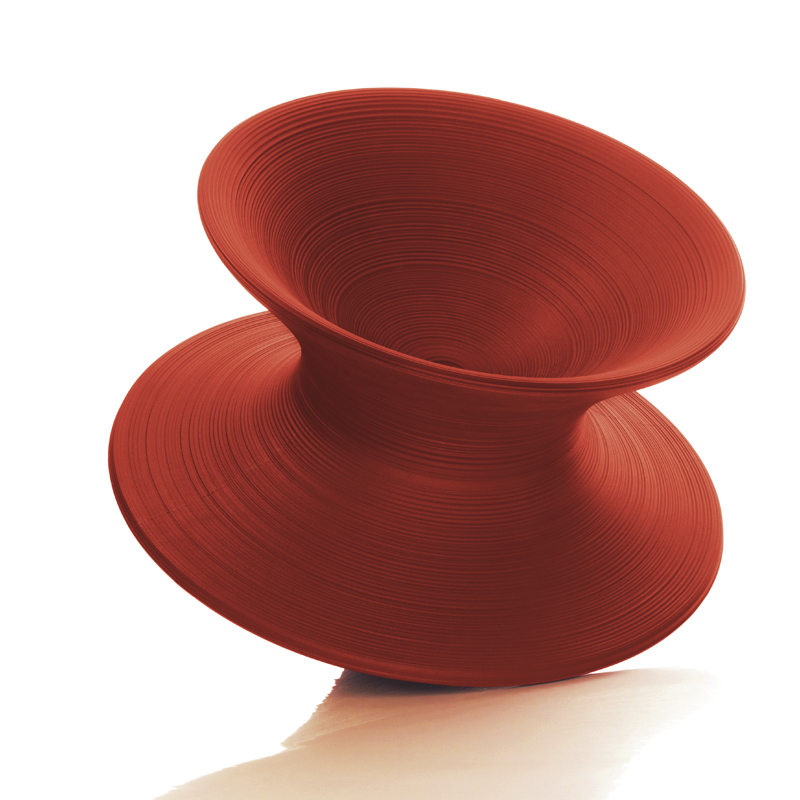 Spun Chair
$895.00
Not just a new seat, a new concept in seating and sitting: Spun. Its harmonious, dynamic and perfectly symmetric shape is reminiscent of a cotton reel, a top that spins on its axis or a vase thrown on a potter's wheel.A captivating contemporary sculpture when
it is still, Spun becomes a comfortable, fun seat when it moves, a seat on which we can experience new sensations, rediscover the pleasure of rocking, turn 360°, and play with the world around us.
Rotating low chair. In polyethylene.
Suitable for outdoor use.
Description
Additional information
Description
Founded in 1976 in the bustling north eastern corner of Italy by a newcorner to the furniture business. Eugenio Perazza,Magis is today a giant international design laboratory that constant puts itself to the test, seeking technological sophistication an employing a highly diversfied workforce.Magis seizes the day. It embraceces the creativity of leading global designers and channels it towards objects perched on the cutting edge.
Me Too Collection
Me Too collection was launched in 2004, beginning the collection of objects and furniture for children between two and six. The product range offers a diverse programme: furniture, accessories, toys and even children's clothes which are durable, robust and set no limits for the creativity of kids. The products of the Magis – Me Too collection stand for high quality, chidlren-friendly, modern design and just lots of fun.
Established by Thomas Heatherwick in 1994, Heatherwick Studio is recognized for its work in architecture, urban infrastructure, sculpture, design and strategic thinking. At the heart of the studio's work is a profound commitment to finding innovative design solutions, with a dedication to artistic thinking and the latent potential of materials and craftsmanship. This is achieved through a working methodology of collaborative rational inquiry, undertaken in a spirit of curiosity and experimentation.
Additional information
| | |
| --- | --- |
| Dimensions | N/A |
| Designers | Thomas Heatherwick |
| Colors | Dark Purple, Red, Grey Anthracite, White |