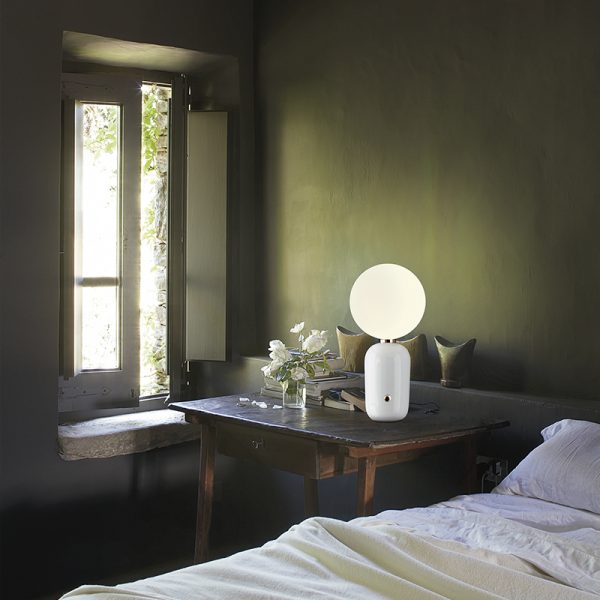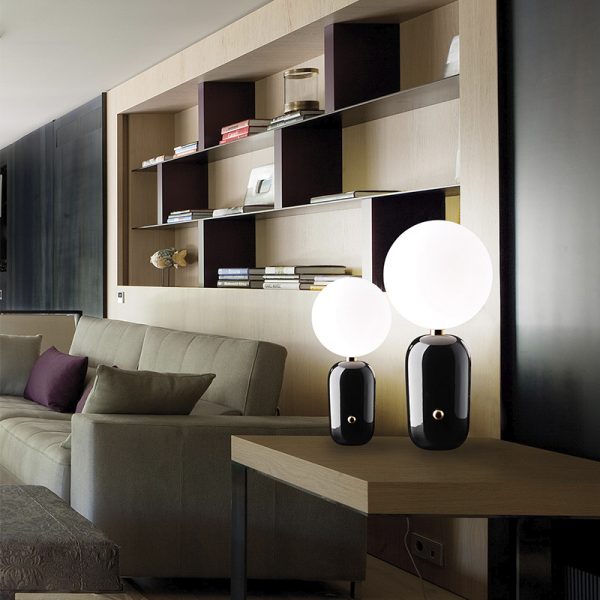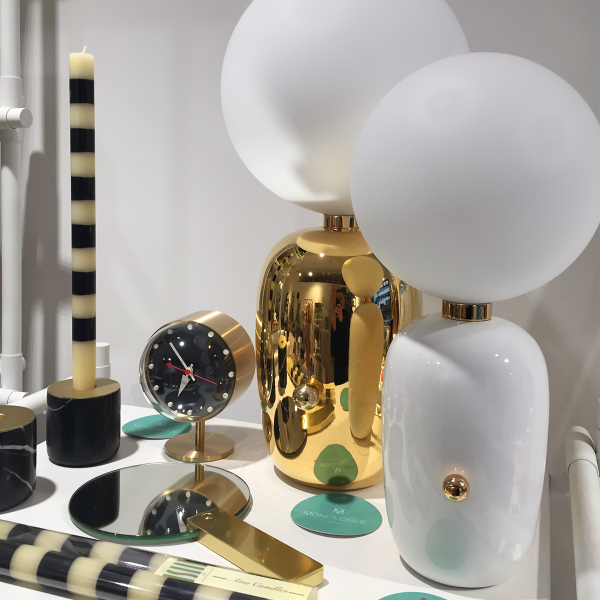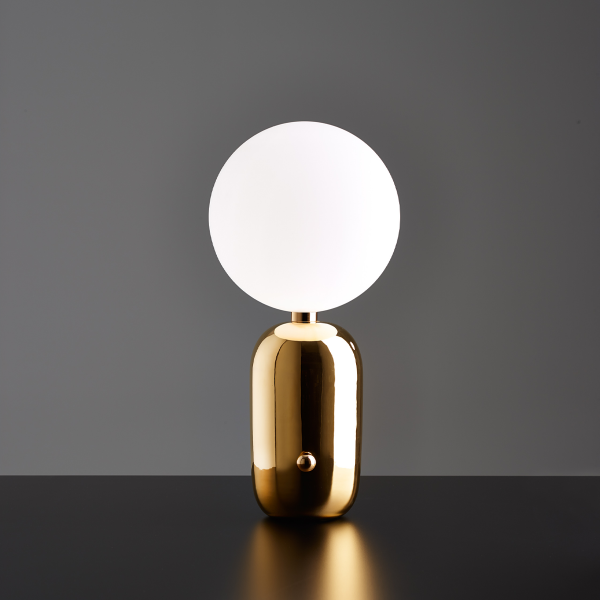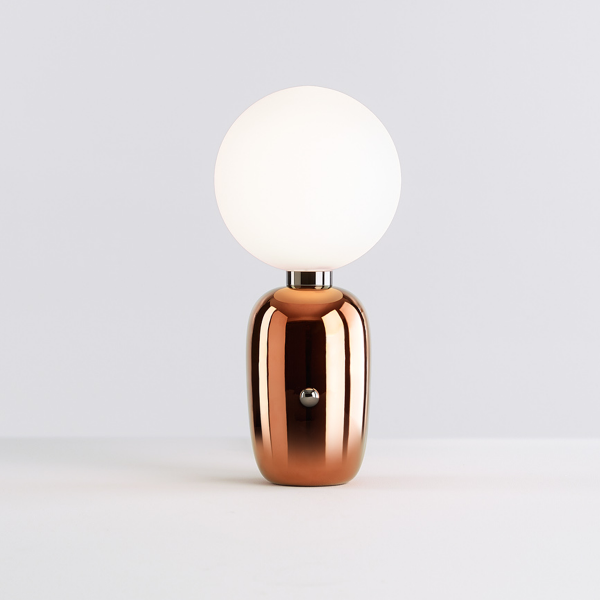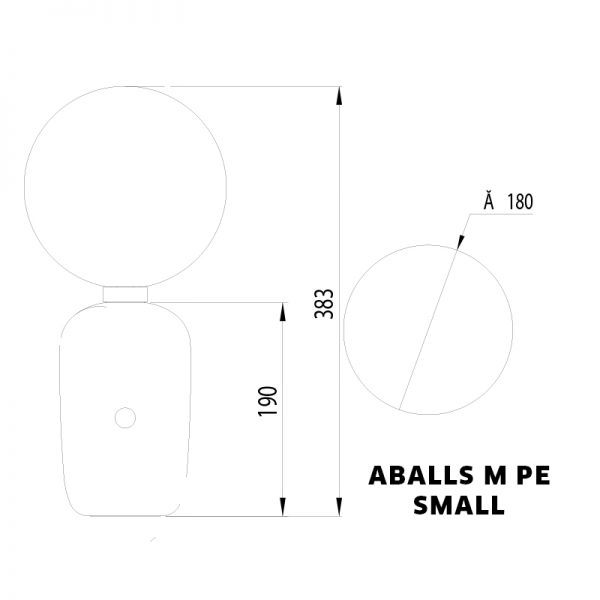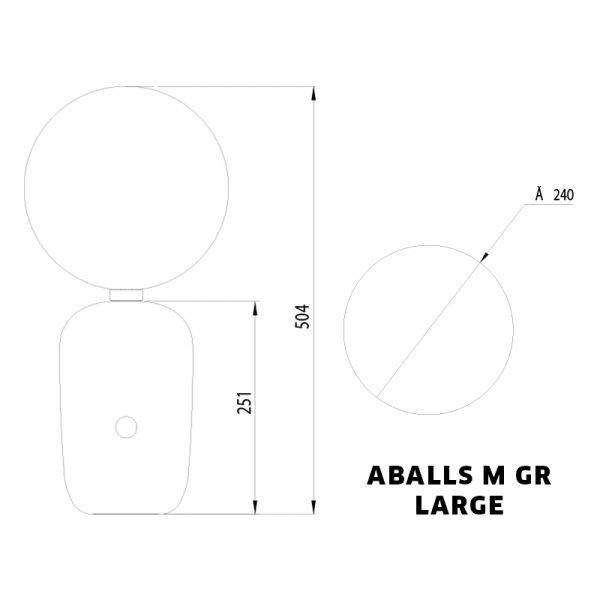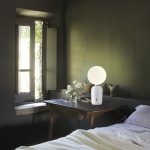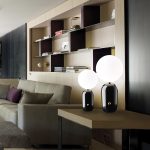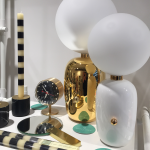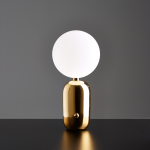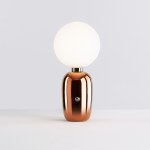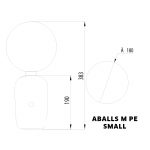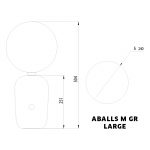 ABalls Table Lamp
$1,505.00 – $1,940.00
"Jaime, we are looking for a lamp, straightforward but imbued with the spirit of PARACHILNA: rich materials, traditional skills blended with artisanal craftsmanship and impeccable finishes. Design- wise…you take care of it." So began the creation of ABALLS, a collection that combines the world class craftsmanship skills of Bosa with the traditional artistry of hand blown glass.
Measurements: Small H 38 cm x Dm 18 cm X Dia 18cm | Large H 50 cm x Dm 24 cm x Dia 24cm
Structure: Ceramic
Diffuser: Glass
Voltage: 230 V
Cable length: 200 cm
Light source: G9 – Max 48 W
Description
---
Parachilna
Dedicated to decorative lighting, Parachilna was born from the love of luxury. Luxury is about the integrity of the design, the quality of the materials and the artisanal craftsmanship that creates it. Preserving the skills and knowledge of the few remaining metalsmiths, glass blowers, ceramicists and other skilled craftsmen that still remain in Europe and, we hope, in other parts of the world. We trust that we will find kindred spirits in our pursuit of these skills in every city of the five continents; our passion is to work with designers from every corner of the globe.
---
---
Jaime Hayón
Spanish artist-designer Jaime Hayón was born in Madrid in 1974 and he is today one of the most acclaimed creators across the globe. Hayon's esteem and knowledge of artisan skills and his inherent creativity have allowed him to push the boundaries of many media and functions, resulting in collections for a diverse range of clients.
His interest in the conservation of craft skills has led his path to converge with those of high-end traditional companies who care about the evolution of their work. Jaime is at the forefront of a new wave of creators who blur the lines between art, decoration and design, and of a renaissance in finely-crafted, intricate objects in the context of contemporary design culture.
---
---
Only logged in customers who have purchased this product may leave a review.