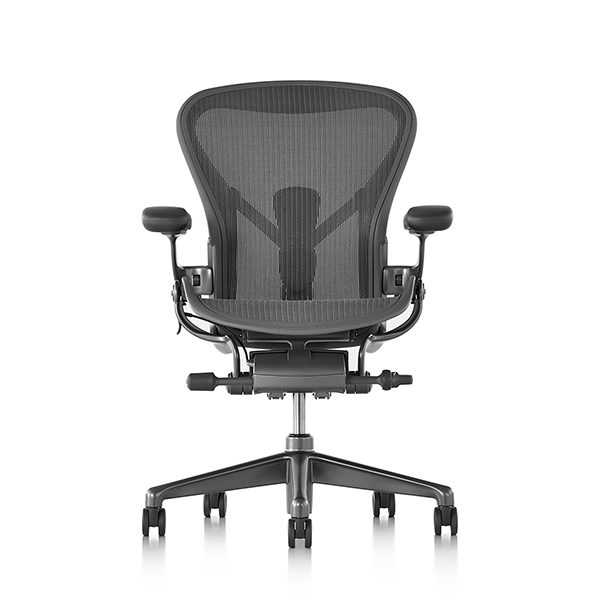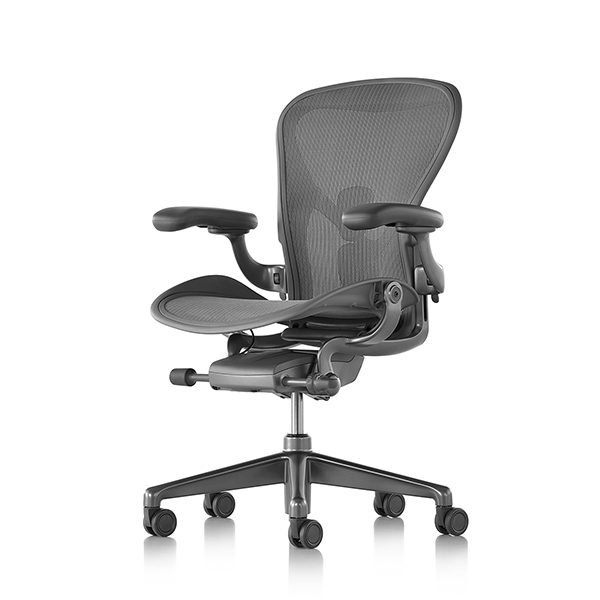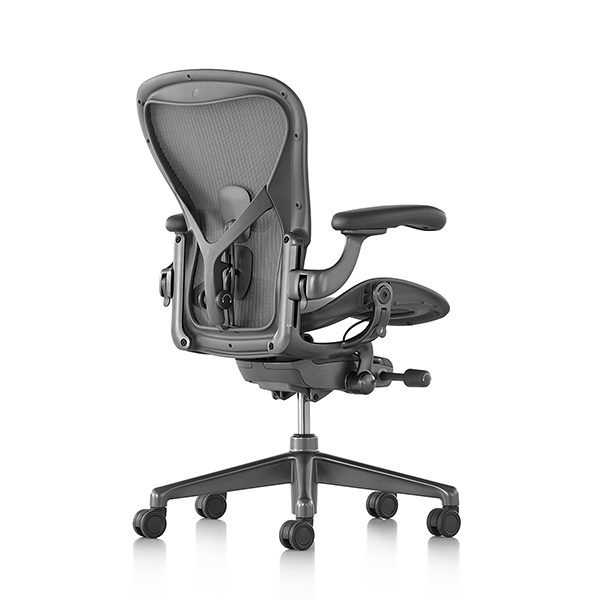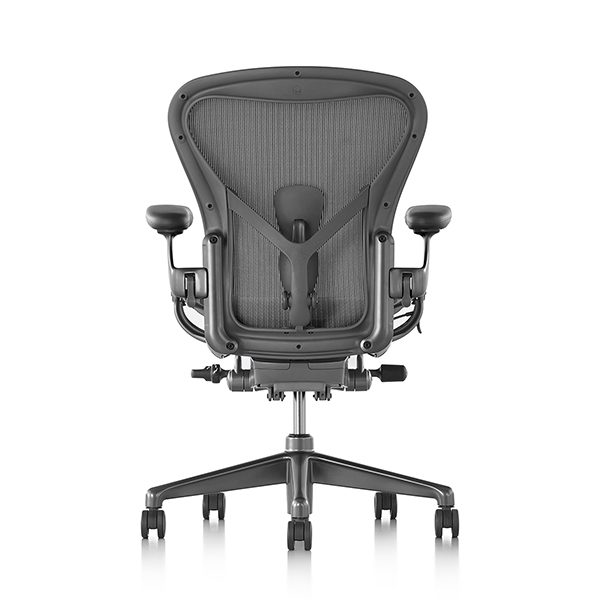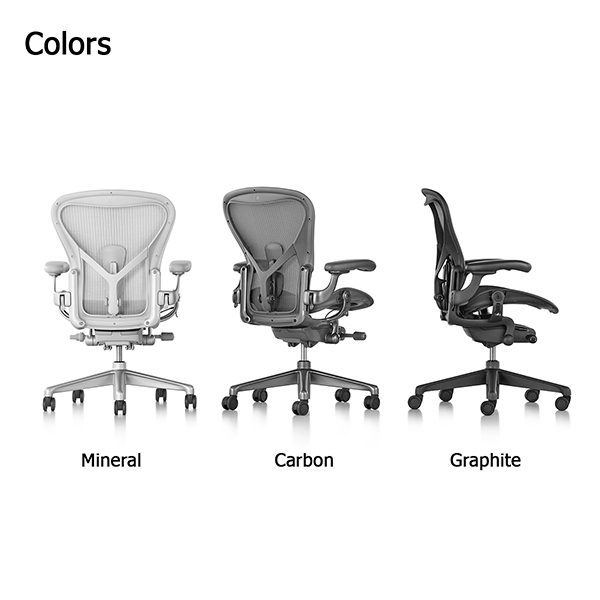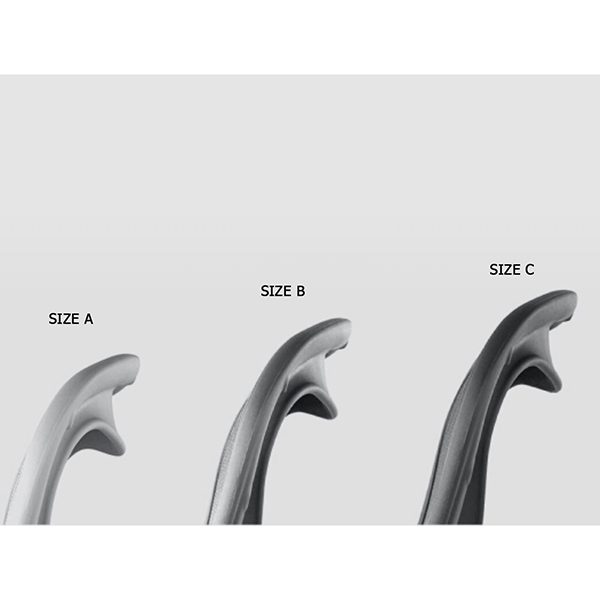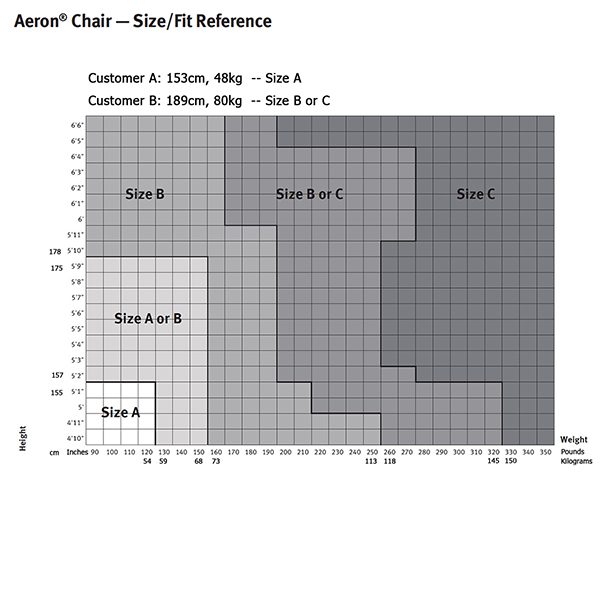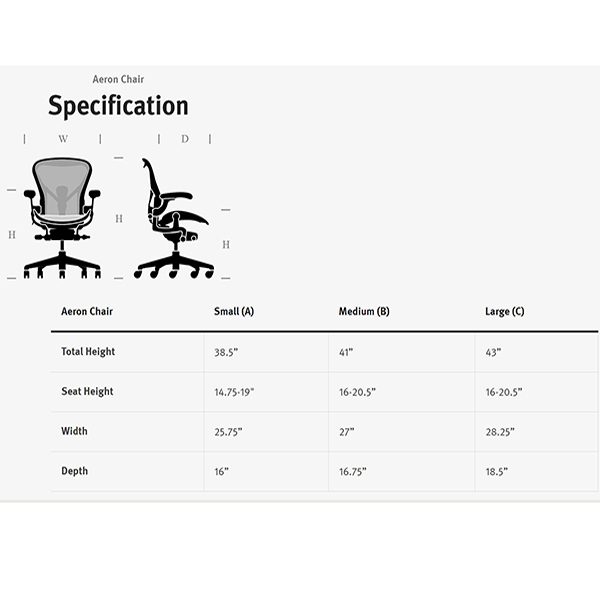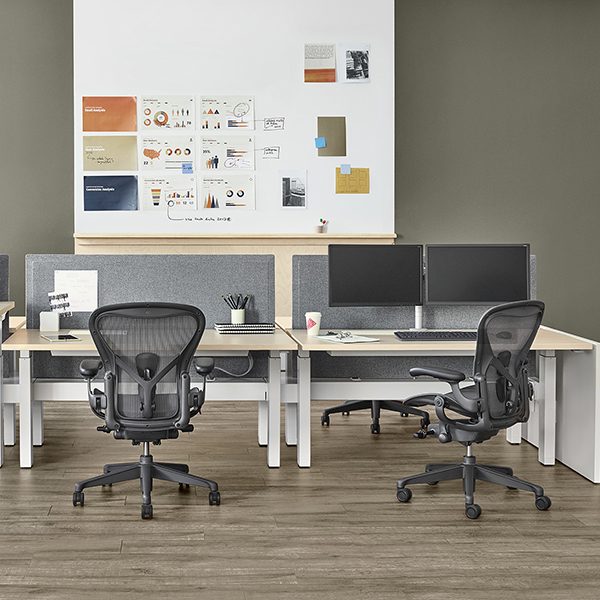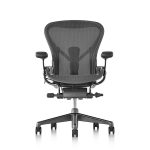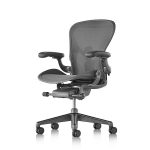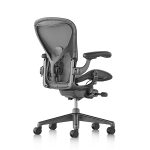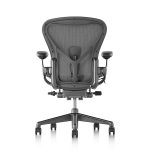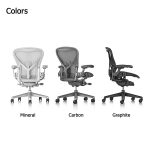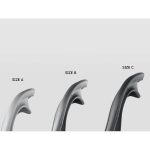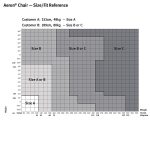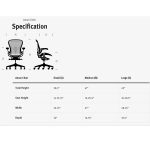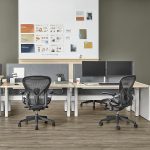 Aeron Chair With Posture Fit SL – Carbon
$2,469.00
Aeron Remastered is the perfect marriage of performance and design.
Our best-selling office chair still defines expectations for
ergonomic comfort more than 20 years after its debut.
Comes in Three Sizes Small, Medium, or Large, Aeron's got your back.
12-Year Warranty
Frame: Carbon
Chassis: Carbon
Base: Carbon
Casters: BB
Armpad: Dark Carbon 23103 8z Pellicle (8z Pellicle)
Orders are delivered within 5-7 working days
Description
Additional information
Description
---
Herman Miller
With more than 100 years of history, Herman Miller is a company that places great importance on design, the environment, community service, and the health and well-being of their customers and employees. They constantly work for a better world around us by designing and developing award-winning furniture and related services and technologies that improve your environment, whether it's an office, hospital, school, home, an entire building, or the world at large.
Innovative business practices and a commitment to social responsibility have established Herman Miller as a recognized global company. In 2010, they were again cited by FORTUNE as both the "Most Admired" in their industry and among the "100 Best Companies to Work For" while Fast Company named Herman Miller among the "Most Innovative".
---
---
Bill Stumpf & Don Chadwick
When designers Bill Stumpf and Don Chadwick set out to create a chair that was health-positive, cross-performing, inclusively-sized, and environmentally sensitive, they arrived at a design unlike the world had ever seen. Aeron demonstrated a pioneering step in ergonomics and material innovation, and provided a comfortable solution without the standard use of foam, fabric, or leather. It changed people's perception of what an office chair could be—and in doing so it soon found a place in popular culture.
Remastered by Don Chadwick, 2016 Fast forward to the present, and the same criteria serve as the foundation for a remastered Aeron. Just as iconic films and albums are updated for new mediums, standards, and audiences, Aeron has been remastered based on Herman Miller's latest research around the science of sitting, advancements in materials, manufacturing, and technology, and today's world of work. The office of 1994 would be largely unrecognizable today. With all the changes that have occurred, it only made sense that Aeron should also change to better meet the needs of today's work, workers, and workplaces.
---
Additional information
| | |
| --- | --- |
| Sizes | A (Small), B (Medium), C (Large) |