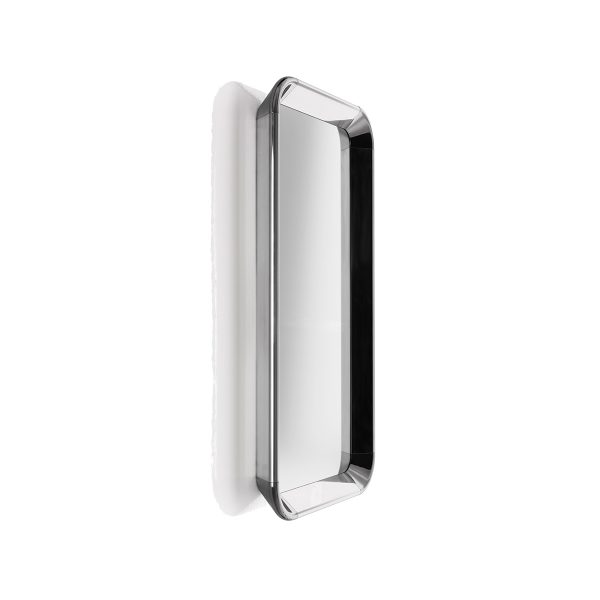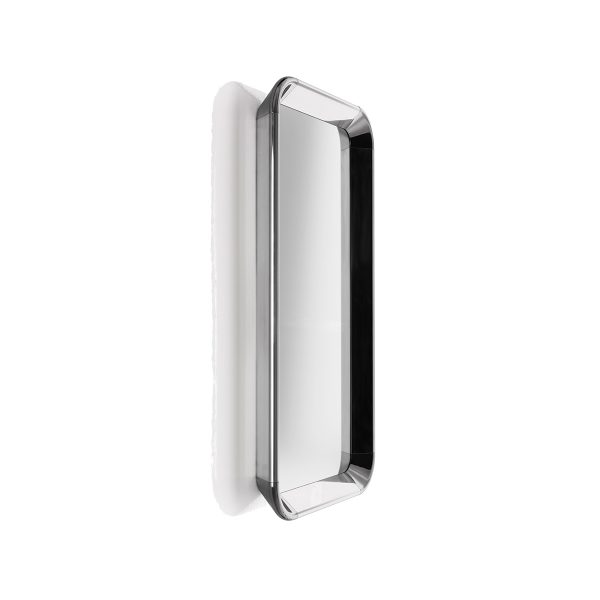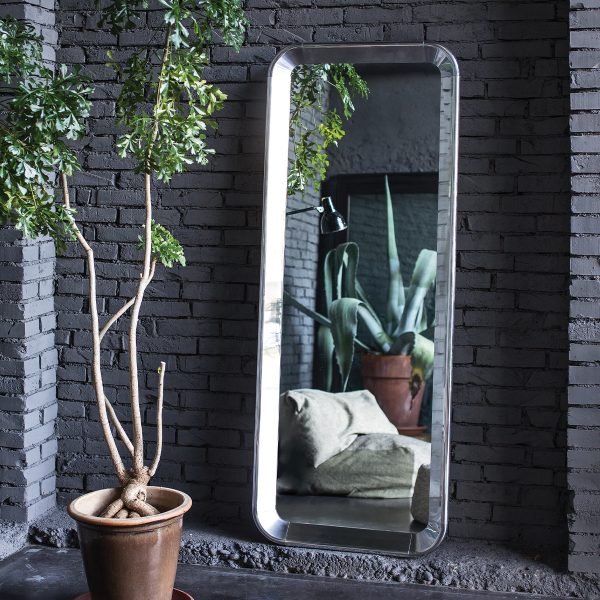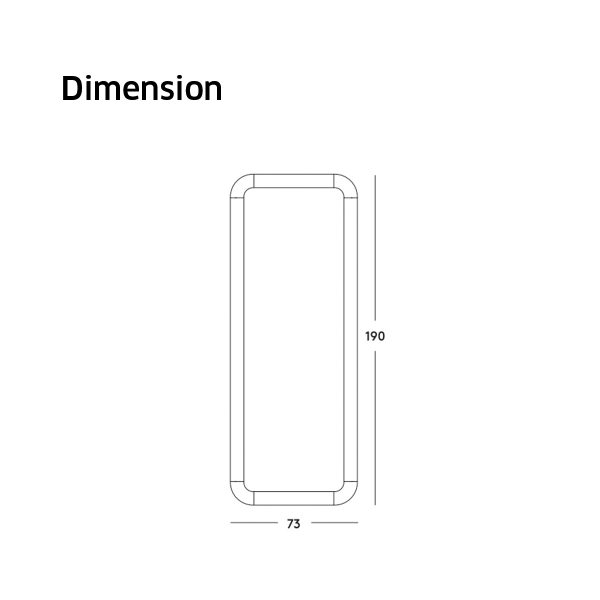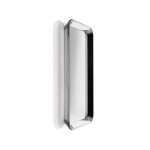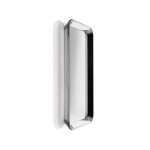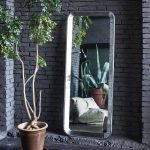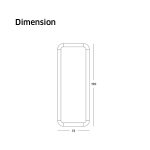 Déjà-Vu Mirror
$1,950.00
Mirror.
Material: Frame in extruded aluminium, polished. Joints in die-cast aluminium, polished.
Mirror with protective back film. Supplied with brackets for wall hanging in zinc plated steel or resin strip for floor standing.
Dimension:
Width 73 cm
Height 190 cm
Depth: 10.5 cm
Description
---
Magis
Founded in 1976 in the bustling north eastern corner of Italy by a newcorner to the furniture business. Eugenio Perazza,Magis is today a giant international design laboratory that constant puts itself to the test, seeking technological sophistication an employing a highly diversfied workforce.Magis seizes the day. It embraceces the creativity of leading global designers and channels it towards objects perched on the cutting edge.
Me Too Collection
Me Too collection was launched in 2004, beginning the collection of objects and furniture for children between two and six. The product range offers a diverse programme: furniture, accessories, toys and even children's clothes which are durable, robust and set no limits for the creativity of kids. The products of the Magis – Me Too collection stand for high quality, chidlren-friendly, modern design and just lots of fun.
---
---
Naoto Fukasawa
With his designs devoted to simplicity and sublime beauty, Fukasawa has designed for a wide range of leading brands worldwide in Italy, Germany, America, Switzerland, Spain, China, Korea, Thailand, Taiwan, Singapore, France, Portugal, Sweden and Finland,  as well as consulting and working with Japanese major corporations. His designs span a wide variety of fields, from precision electronic equipment to furniture and interior settings.
He has received numerous national and international design awards.
His wall-mounted CD player for MUJI, humidifier for ±0 and the mobile phones INFOBAR and neon for au/KDDI are all part of New York's Museum of Modern Art's (MoMA) permanent collection. In 2007, he was accorded the title of Honorable Royal Designer for Industry (Royal Society of Arts), UK. MUJI's wall-mounted CD player is also part of the Victoria and Albert Museum's permanent collection, while his HIROSHIMA armchair for MARUNI is part of Designmusuem Danmark's permanent collection.
Fukasawa is one of the directors of 21_21 DESIGN SIGHT. He also sits on the design advisory board of MUJI, and is the art director of MARUNI. In 2017, he became a member of the judging committee for the LOEWE Craft Prize. He is a professor in the Integrated Design department at Tama Art University. In 2006, he established "Super Normal" with Jasper Morrison. He has been acted as the 5th curator of The Japan Folk Crafts Museum since 2012.
Fukasawa has co-authored  The Outline – The Unseen Outline of Things (Hachette Fujingaho) with photographer Tamotsu Fujii and released NAOTO FUKASAWA (Phaidon Press). In Spring 2018, He released his Second book with Phaidon press, Naoto Fukasawa Embodiment.
---
---
Only logged in customers who have purchased this product may leave a review.