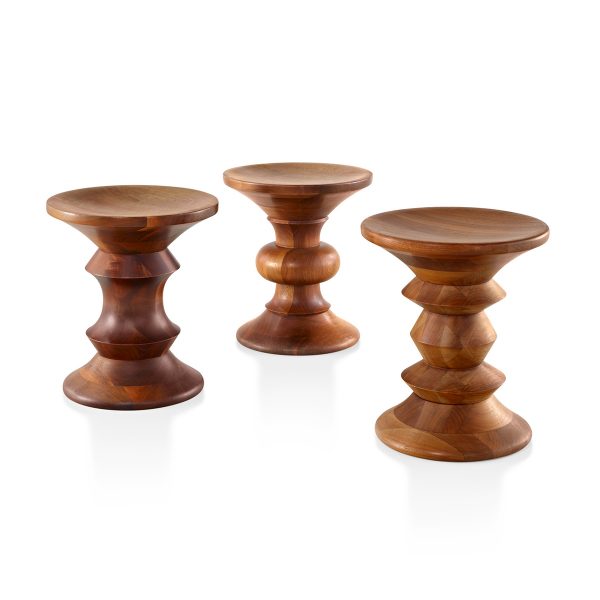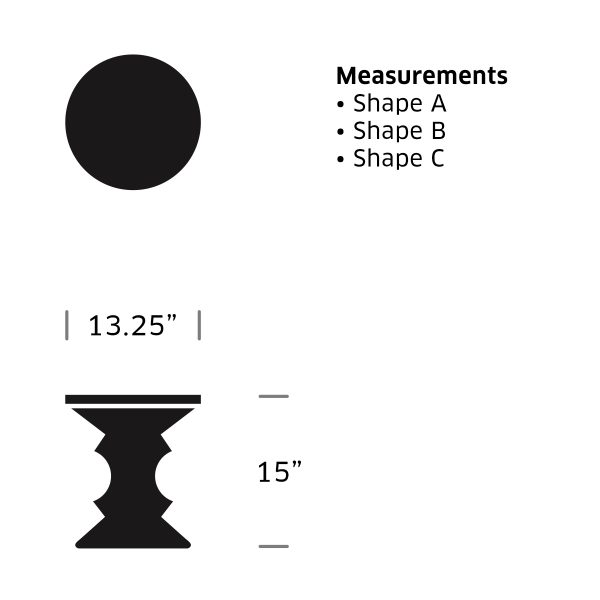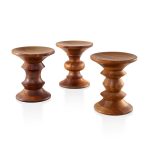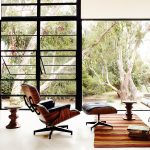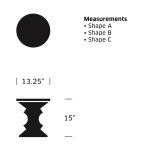 Eames Walnut Stool
$1,769.00
Eames Walnut Stools
Are they really stools? Places to sit? Are they tables? Plant stands? Accent pieces for homes, offices or lobbies? Yes. They've been called abstract chess pieces. Well, no. Made of solid walnut, these stools designed by Charles and Ray Eames can be used anywhere, individually or in groups, and are beautifully versatile.
Three Looks to Choose From
The centre section of the Eames Walnut Stool is crafted in three distinctively shaped profiles. Choose the one you like, or choose two or three – the same or different. Each stool is made of turned walnut; pick it up and you can instantly tell that it's solid wood. Height: 380 mm. Top diameter 330 mm, bottom diameter 280 mm.
Measurements as shown in images.
Warranty:
5 years
Description
---
Herman Miller
With more than 100 years of history, Herman Miller is a company that places great importance on design, the environment, community service, and the health and well-being of their customers and employees. They constantly work for a better world around us by designing and developing award-winning furniture and related services and technologies that improve your environment, whether it's an office, hospital, school, home, an entire building, or the world at large.
Innovative business practices and a commitment to social responsibility have established Herman Miller as a recognized global company. In 2010, they were again cited by FORTUNE as both the "Most Admired" in their industry and among the "100 Best Companies to Work For" while Fast Company named Herman Miller among the "Most Innovative".
---
---
Charles and Ray Eames
With a grand sense of adventure, Charles and Ray Eames turned their curiosity and boundless enthusiasm into creations that established them as a truly great husband-and-wife design team. Their unique synergy led to a whole new look in furniture. Lean and modern. Playful and functional. Sleek, sophisticated, and beautifully simple. That was and is the "Eames look."
That look and their relationship with Herman Miller started with molded plywood chairs in the late 1940s and includes the world-renowned Eames lounge chair, now in the permanent collection of the Museum of Modern Art in New York.
---
---
Only logged in customers who have purchased this product may leave a review.