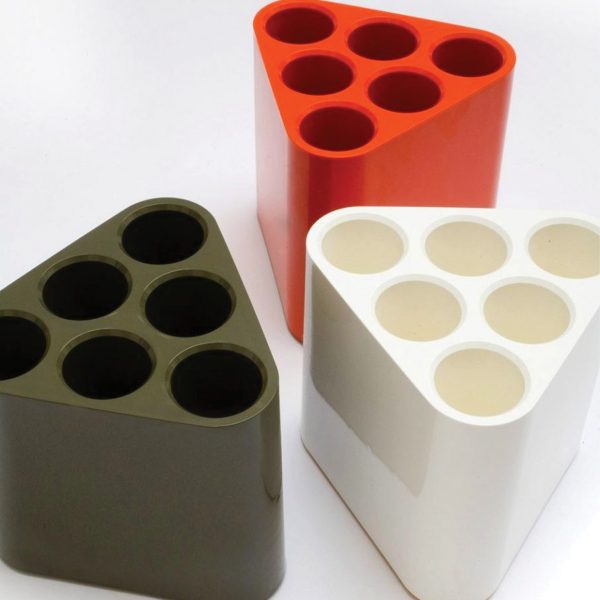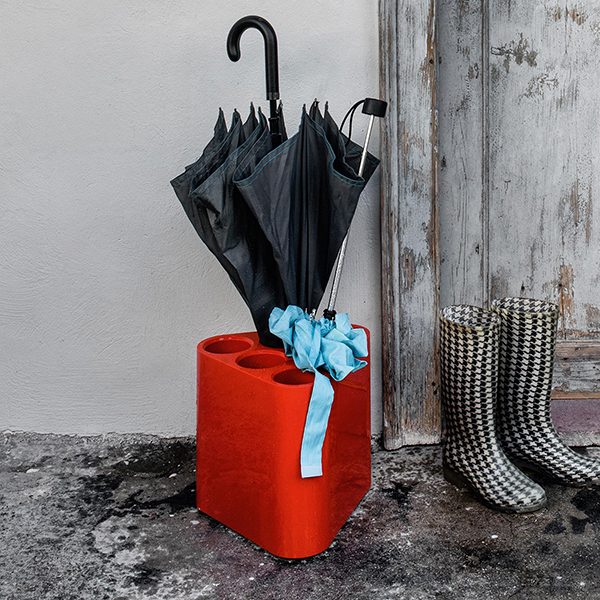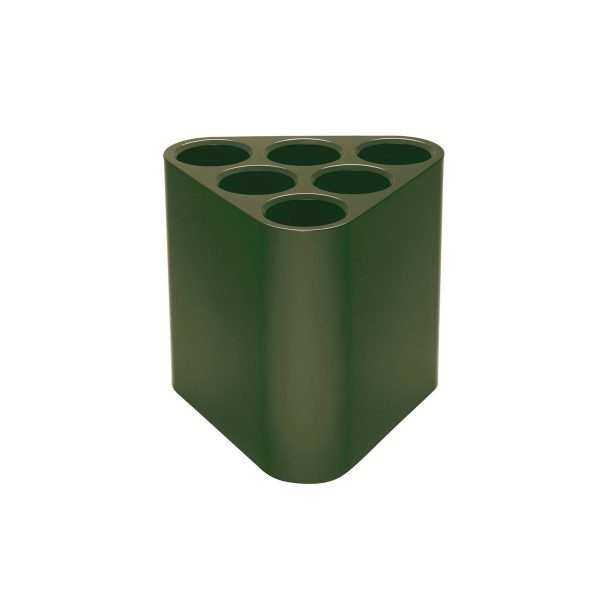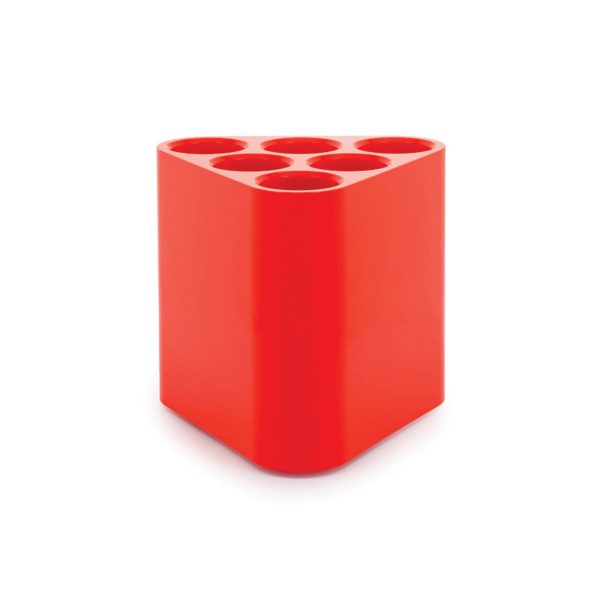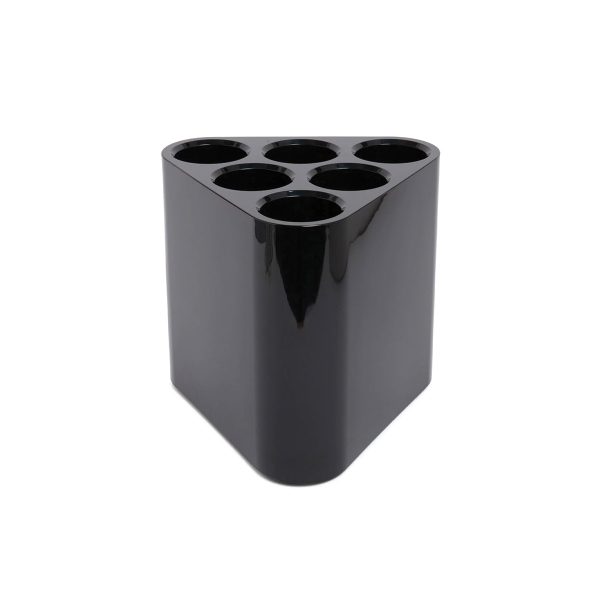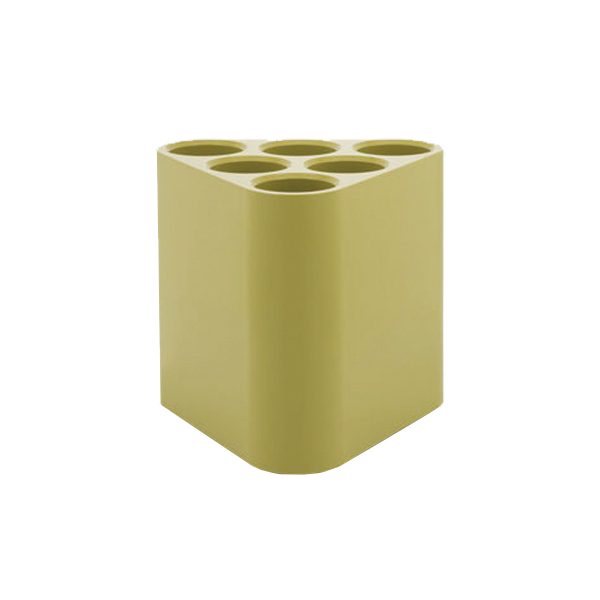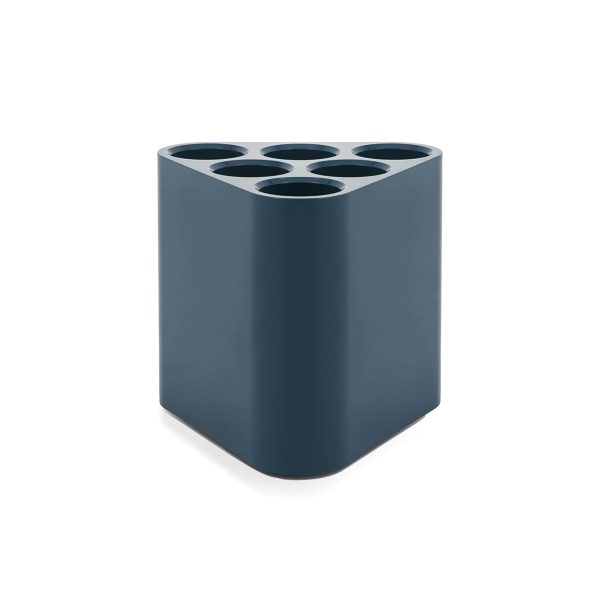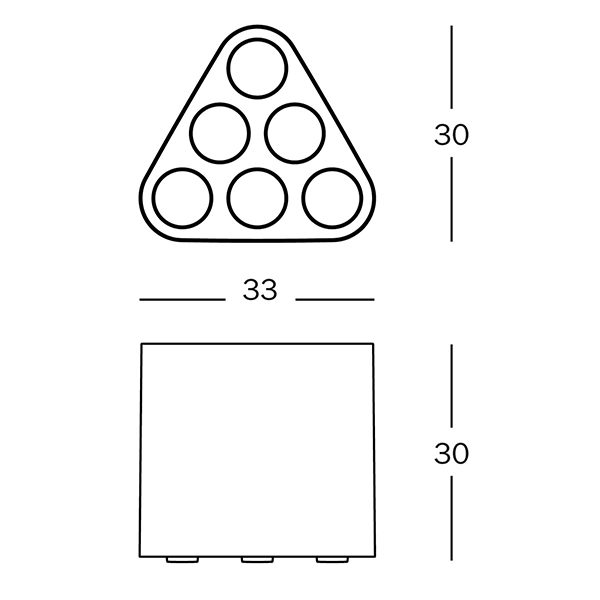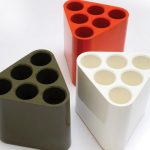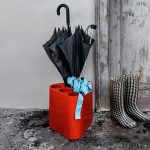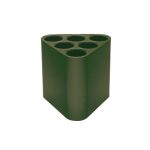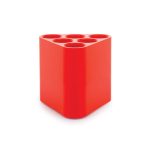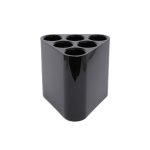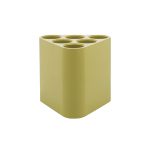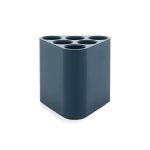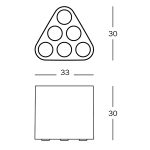 Poppins Umbrella Stand
$195.00
"There are many kinds of umbrella stands, but the archetype is designed for traditional long umbrellas with a hooked handle. Our intention was to create a three-dimensional, graphic piece that worked perfectly for both long and compact umbrellas.
The triangular shape was chosen because it fits well in any position in a room, including corners, and tessellates beautifully. A simple series of holes enables furled or unfurled umbrellas of any size to be popped easily. Poppins feels both serious and playful; the glossy plastic emphasizes its waterproof qualities, while the form reminds us of a game – like the triangle used in billiards or snooker.
By happy coincidence it is also the perfectshape for wine bottles!"
Material: Standard injection-moulded glossy ABS.
Description
---
Magis
Founded in 1976 in the bustling north eastern corner of Italy by a newcorner to the furniture business. Eugenio Perazza,Magis is today a giant international design laboratory that constant puts itself to the test, seeking technological sophistication an employing a highly diversfied workforce.Magis seizes the day. It embraceces the creativity of leading global designers and channels it towards objects perched on the cutting edge.
Me Too Collection
Me Too collection was launched in 2004, beginning the collection of objects and furniture for children between two and six. The product range offers a diverse programme: furniture, accessories, toys and even children's clothes which are durable, robust and set no limits for the creativity of kids. The products of the Magis – Me Too collection stand for high quality, chidlren-friendly, modern design and just lots of fun.
---