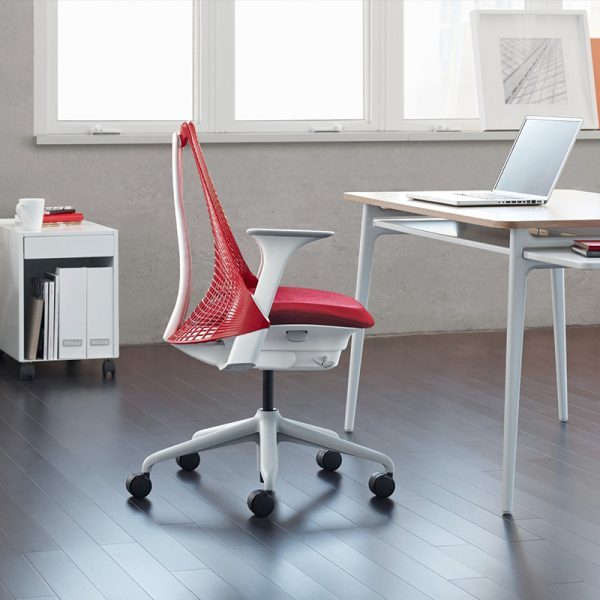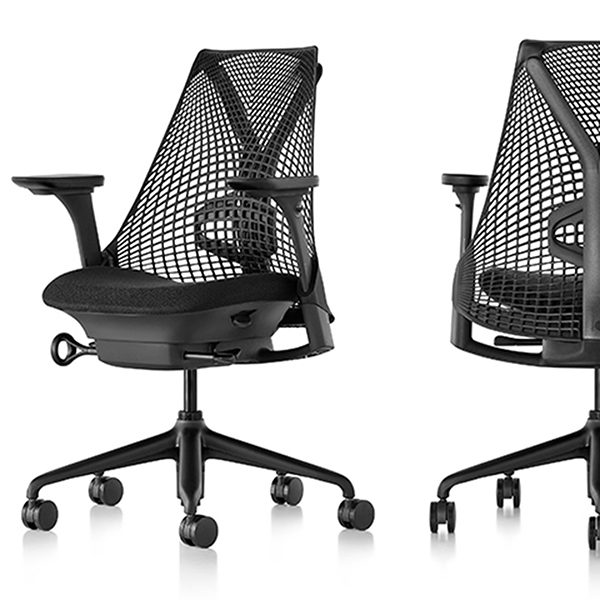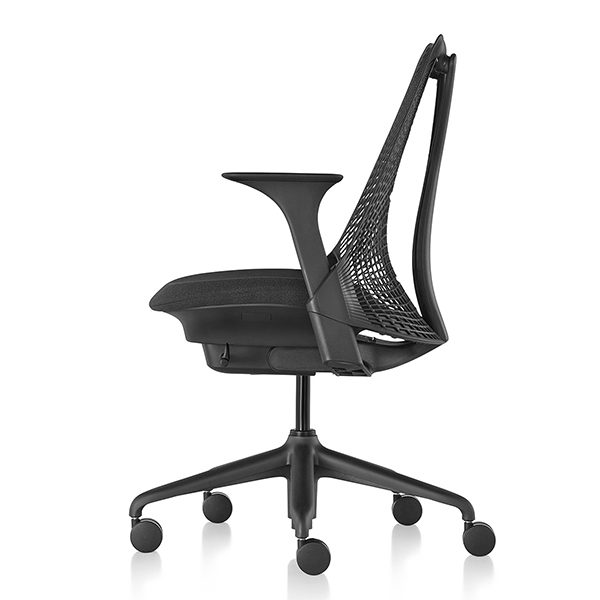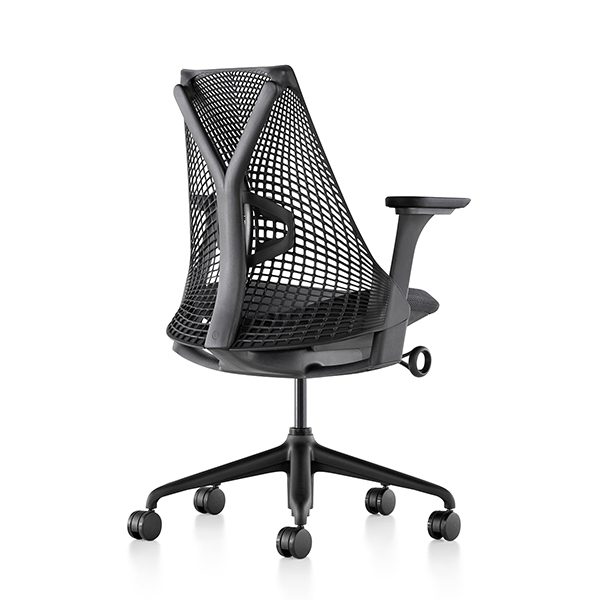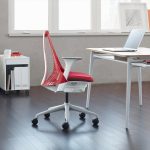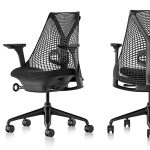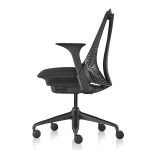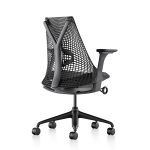 Sayl Chair with Lumbar Support
$1,239.00
Inspired by suspension bridges – structures that deliver the most using the least material – Sayl's 3D Intelligent® back lets you stretch and move, striking a healthy balance between support and freedom. The elastomer strands vary in thickness and tension to provide greater support along the spine where you need it most, and less everywhere else, so you are free to move.
Configuration:
Adjustable Lumbar Support
Tilt Limiter with Seat Angle Adjustment
Height Adjustable Arms
Adjustable Seat Depth
2.5-inch Standard Castors, Carpet
Measurement:
Height: 103.5cm, Length: 62.2cm, Width: 66cm
Description
Additional information
Description
---
Herman Miller
With more than 100 years of history, Herman Miller is a company that places great importance on design, the environment, community service, and the health and well-being of their customers and employees. They constantly work for a better world around us by designing and developing award-winning furniture and related services and technologies that improve your environment, whether it's an office, hospital, school, home, an entire building, or the world at large.
Innovative business practices and a commitment to social responsibility have established Herman Miller as a recognized global company. In 2010, they were again cited by FORTUNE as both the "Most Admired" in their industry and among the "100 Best Companies to Work For" while Fast Company named Herman Miller among the "Most Innovative".
---
---
Yves Béhar
A design entrepreneur who believes that holistic product, digital, and brand design are cornerstones of any business. He is the founder and CEO of fuseproject, an integrated design and branding firm he established in 1999. Béhar is also the Chief Creative Officer of Jawbone, winner of a 2010 IDSA Design of the Decade Award, and the co-founder of August, the next generation home entry system.
---
Additional information
| | |
| --- | --- |
| Dimensions | 62.2 × 66 × 103.5 cm |
| Colors | Medley Cinder, Stone, Medley Trail, Blueberry, Feather Grey, Medley Chutney(Red), Medley Loden(Green), Medley Charcoal, Medley Chartreuse(Green) |