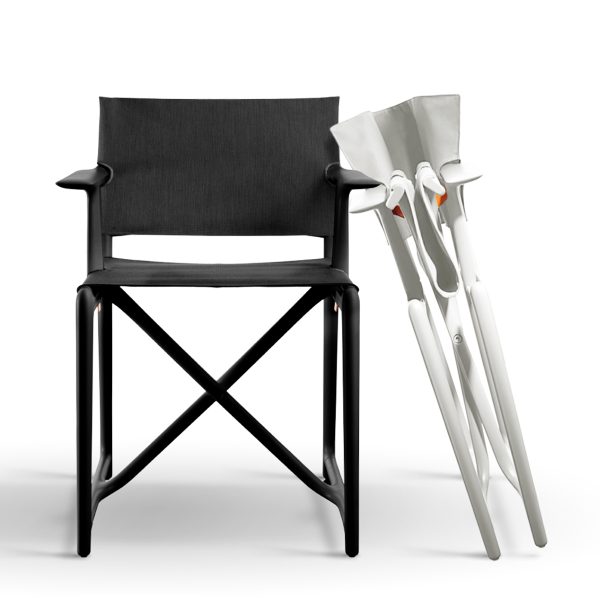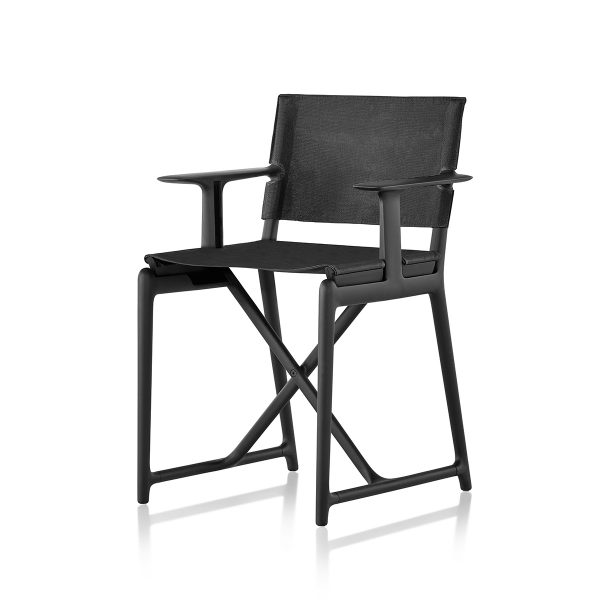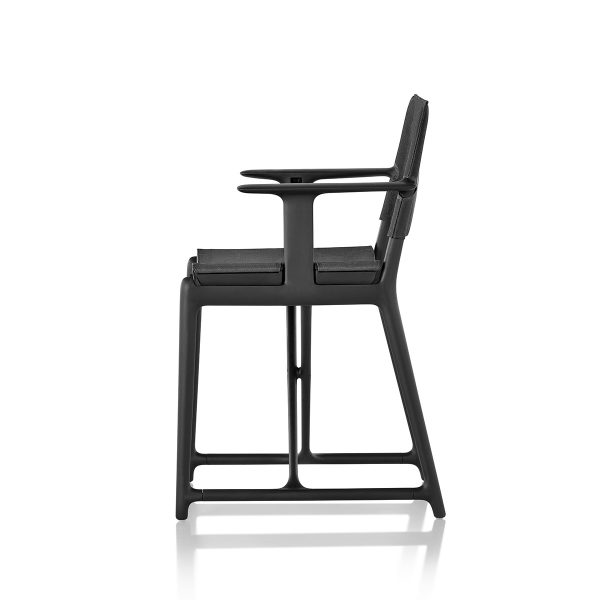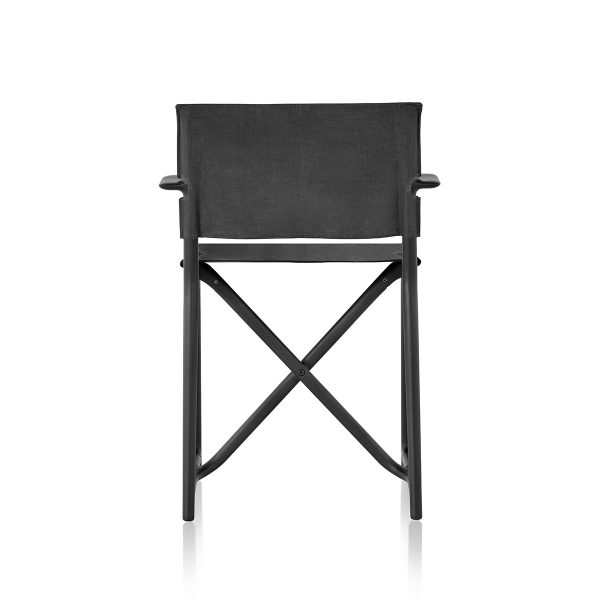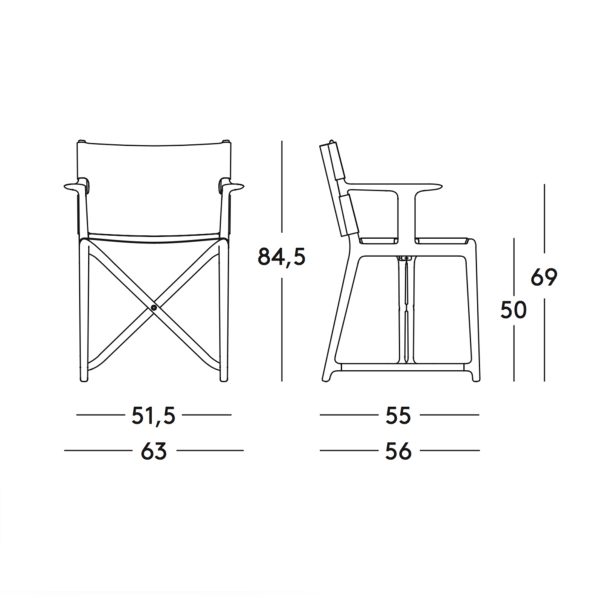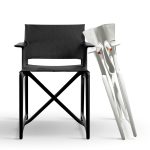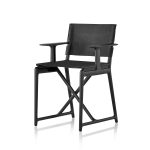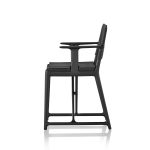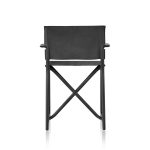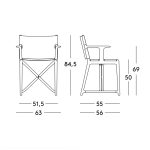 Stanley – Black
$1,020.00
Magis Stanley Chair
Philippe Starck's team worked three years rethinking the folding director's chair. New technology and strong, beautiful materials deliver a simple chair that in reality is a complicated geometry supporting a complex set of forces. The result, in glass reinforced polypropylene, with easy-to-maintain fabric or leather for seat and back, is far more than an update, but an answer to Magis' request for "the best director's chair in the world."
Measurements shown in image
Description
---
Magis
Founded in 1976 in the bustling north eastern corner of Italy by a newcorner to the furniture business. Eugenio Perazza,Magis is today a giant international design laboratory that constant puts itself to the test, seeking technological sophistication an employing a highly diversfied workforce.Magis seizes the day. It embraceces the creativity of leading global designers and channels it towards objects perched on the cutting edge.
Me Too Collection
Me Too collection was launched in 2004, beginning the collection of objects and furniture for children between two and six. The product range offers a diverse programme: furniture, accessories, toys and even children's clothes which are durable, robust and set no limits for the creativity of kids. The products of the Magis – Me Too collection stand for high quality, chidlren-friendly, modern design and just lots of fun.
---
---
Philippe Starck
The son of an inventor and aeronautic engineer, French designer Philippe Starck was encourage from an early age to create and dream. Early in his career, he was asked to refurbish French President François Mitterrand's private apartment at the Élysée; it was around this time that he also began designing products and furniture for leading Italian and international firms including Driade, Alessi, Kartell, Vitra, and Disform.
A self-proclaimed "tireless and rebellious citizen of the world," Starck considers it his duty to share his ethical and subversive vision with the world.
---
---
Only logged in customers who have purchased this product may leave a review.