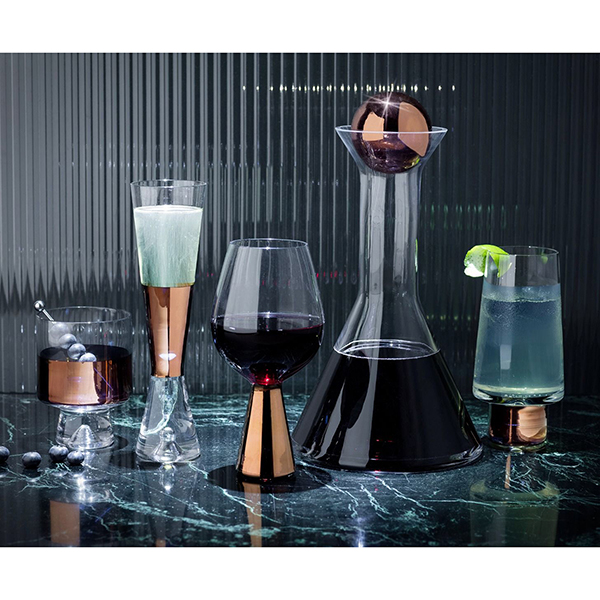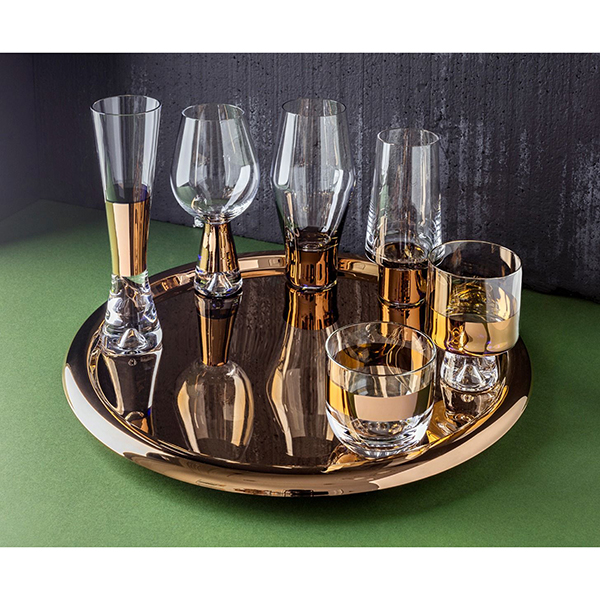 Tank Champagne Glasses X2 – Copper
$210.00 inc. GST
Tank Champange Glasses are sold in pairs. Mouth-blown and ornamented with hand-painted copper detailing they form part of a collection alongside our Tank Low Ball, High Ball and Wine Glasses and pair beautifully with items from our Plum range too. A Jug and Decanters are also part of the Tank range. Presented in gift-packaging.
Measurements:
Width: 6cm/2.36″
Height: 22.5cm/8.86″
Local Delivery, 3-7 working days. 10:30am – 5:30pm
Description
Tom Dixon, is a self-taught British designer. He is currently the Creative Director of the brand 'Tom Dixon' specializing in Lighting, Furniture and Accessories. His works have been acquired by museums across the globe, including the Victoria and Albert Museum, Museum of Modern Art New York and Center Georges Pompidou, Paris.
Low in stock!
Related Products
Piano Little Flare Table

Little Flare is a versatile table for children which can be personalised as needed: tops of different sizes can be combined and a white top and two with different decorations can be selected. However the feature that makes this piece unique are the hollow and open legs in clear polycarbonate, in which children can put anything – drawings, pencils, games and everything their imagination suggests.

Material: legs in standard injection-moulded polycarbonate transparent clear. Tops in MDF with white polymeric cover. Patterned tops also available. Pen holders in ABS. Sketch book available with patterns to be completed and coloured. Magis Me Too logo is stamped on each product of our collection vouching for their originality.
Measurements: Height 55.5cm Width 75cm Length 100cm

Suitable for both indoor and outdoor use.

$

970.00 inc. GST